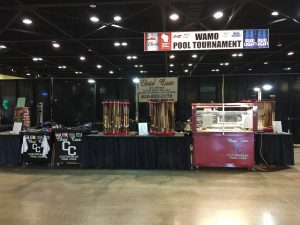 Is your pool cue giving you trouble and needs to be professionally repaired? Does it feel like it has a few kinks that need to be ironed out to bring out the best in your game? If yes, Chris' Cues is here to help.
As a competitive pool player myself, I completely understand how important it is for you to have your most reliable cue with you and working properly. In fact, my business originally started as pool cue repair service, so I have decades worth of experience repairing pool cues and applying different customization options to ensure your cue is working seamlessly and is suited to your playing style. From something as simple as a broken tip, to a complete customized overhaul to make sure your shaft fits your style, I can handle all repairs for you.
I do everything I can to ensure quick turnaround times on my cue repair services. If you have any questions about whether I can fix your cue, or you would like to begin the process of getting your trusted cue back in working order, contact me today.